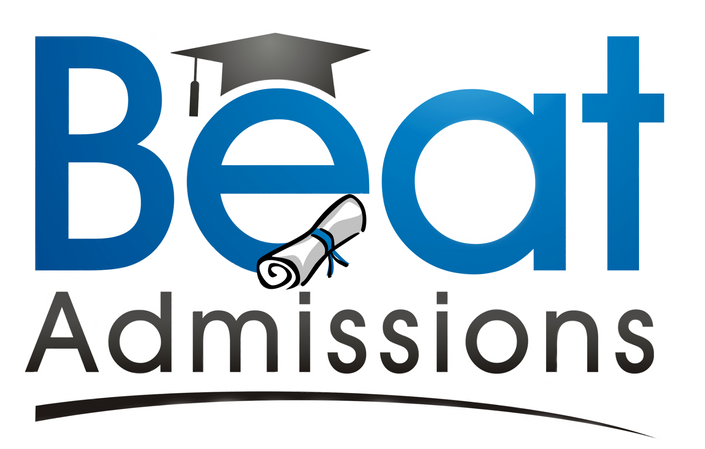 The Dream School Academy
Learn Insider Secrets and Get into the College of Your Dreams
Why Join BeatAdmissions?
Tito Bohrt leads the BeatAdmissions team. He was the first student to graduate with a Decision Science degree under the guidance of Dan Ariely. He got into Duke — among many other top colleges — with a 3.1 GPA and 1850 on his SAT. The rest of the team at BeatAdmissions has gotten into schools like Stanford, Harvard, Brown, Notre Dame, Northwestern, University of Michigan and NYU. In 2016 our clients have received acceptance letters from 22 of the top 25 colleges in the US, including Princeton, Harvard, Stanford, Yale, Columbia, U Chicago, Duke, Northwestern, Brown, Cornell, Notre Dame and others. We are confident you will find BeatAdmissions to be the best resource for college admissions.
Frequently Asked Questions
When does the course start and finish?
The course starts now and never ends! It is a completely self-paced online course - you decide when you start and when you finish.
How long do I have access to the course?
As long as you need it. Regardless of if you join as a Freshman or Senior, you can access The Dream School Academy up until you start college.
What if I am unhappy with the course?
Lifetime Guarantee! We would never want you to be unhappy! If you finish the course and you are unsatisfied with your purchase, contact us and we will give you a full refund.
I have additional questions, who should I contact?
Please email us! We will respond within one business day, many times within an hour. Hearing form you is high priority. Email us at [email protected], if you leave a call back number, we can schedule a quick call with you as well.
Who is this course for?
This course is for the overwhelmed and stressed families. It's for students who don't necessarily need a college coach to sit next to them and write their application with them but need more knowledge and an actionable step by step guide.It's for the doers, the go-getters, those who can definitely succeed if they get nudged in the right direction.
It's for those who understand that 50% of applicants with perfect SAT and ACT scores get rejected from many top colleges. This course is for those who don't want to take the risk of uncertainty and who are willing to invest another 1% to get into their dream college.
This course is NOT for those looking for a miracle. It's not for those who want someone else to write their essays or fill their application. You have to DO THE WORK, otherwise you're wasting your time and money, and I'd hate to see that.
A Letter from Tito Bohrt

The Key Is To Work Smarter, Not Harder
For the past 7 years, I have helped hundreds of students with their college applications. I've been invited to lecture at various high schools, both in the US and internationally. The majority of these students only had a few minutes of my time to get advice on how to get into a top college despite having the deck stacked against them — for me it had been a 3.1 GPA and 1840 out of 2400 on my SAT.
I got lucky when I applied to college, like most applicants I didn't really know if I would get in. So while in college I made it my goal to understand the process. If you haven't watched the video above, go watch it, the review process as most people know it, makes no sense.
The techniques and methods we use are not only highly effective but also replicable. Once you understand the review process, prioritizing how you spend your time to maximize your chances seems obvious.
The beauty of this program is that it starts with a survey, to evaluate where you are, it continues by providing all the data necessary for each of the top 50 colleges in the US, so that according to your data and the school requirements, we can optimize how you spend your time.
Most students struggle and get nervous about getting into their reach schools; I was able to get into my dream schools. Yes, I call them Dream Schools, because to everyone else they seemed unreachable, but are they really?

Don't take this from me, see what my students have to say about the course:
"I thought the course was extremely helpful"
— Andrew J, Class of 2019
"I think that the information provided puts me and other customers in a league above others, now that I understand the general admissions process and how to improve my application"
— Jon C, Class of 2020
"I think the program is a phenomenal experience, and I will definitely recommend it to my parents when my little brother gets older and starts applying to colleges."
— Anna W, Class of 2019
"I would ABSOLUTELY recommend this to a friend."
— Courtney M, Class of 2020
"BeatAdmissions gives you information about the application process that most applicants do not know. The program puts you a step ahead of the competition and a step closer to the college of your choice."
— Jordan K, Class of 2019
"The course was quite eye-opening."
— McKenzie S, Class of 2019
What Is The Cost of Attending College?

Private University: Total Estimated Cost $240,000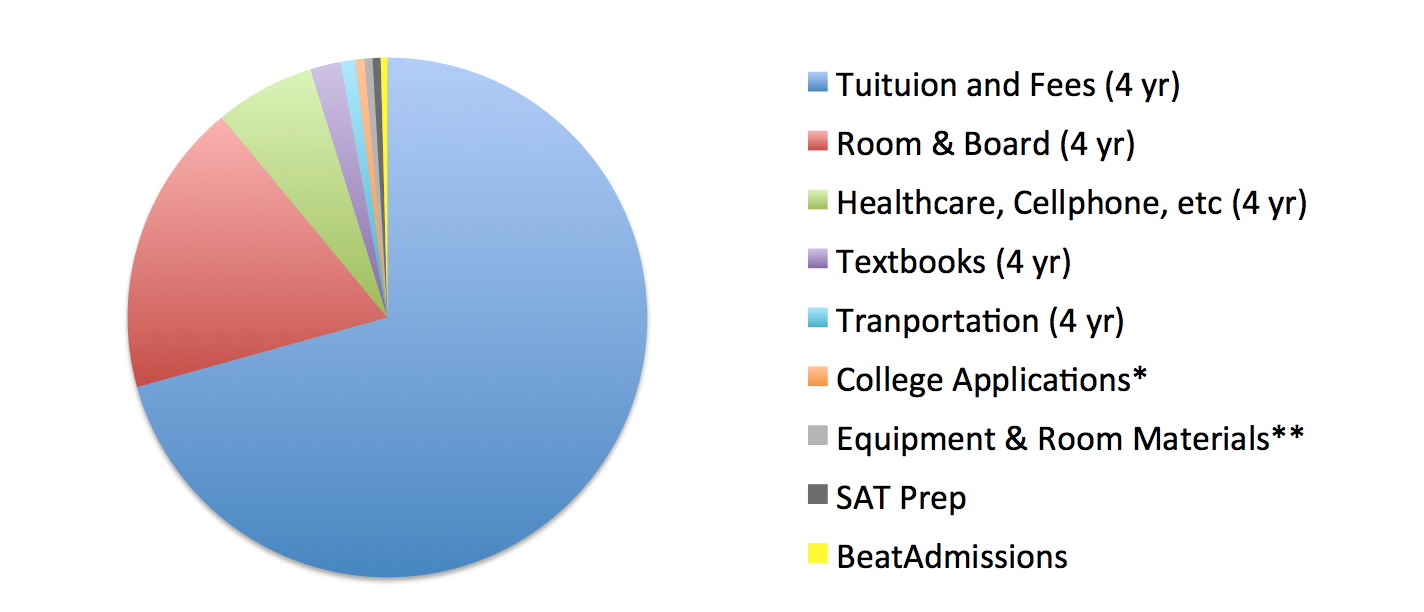 In State Tuition - Public University: Total Estimated Cost $120,000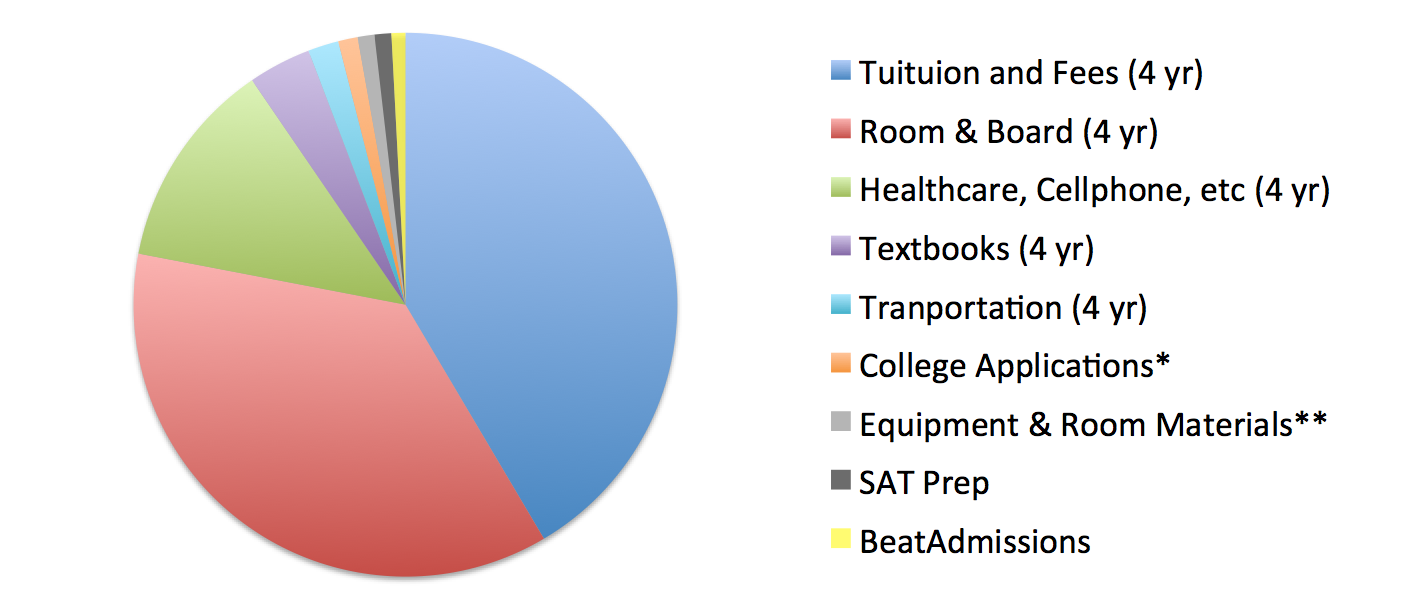 * Includes 8 college applications fees, 5 AP Exams fees and 2 SAT test fees
** Includes a computer, summer storage, towels, sheets, and lamp for 4 years
College is an Investment!
Our students have increased their college investment by less than 1% to add The Dream School Academy.
Is your Dream School worth an extra 1%?